Someone brought the Restoration Hardware Spring 2012 catalog to class last week. We were all mightily amused. They've come out with a line of "deconstructed" furniture which looks pretty much like most of the unfinished projects at class. Compare.
Restoration Hardware: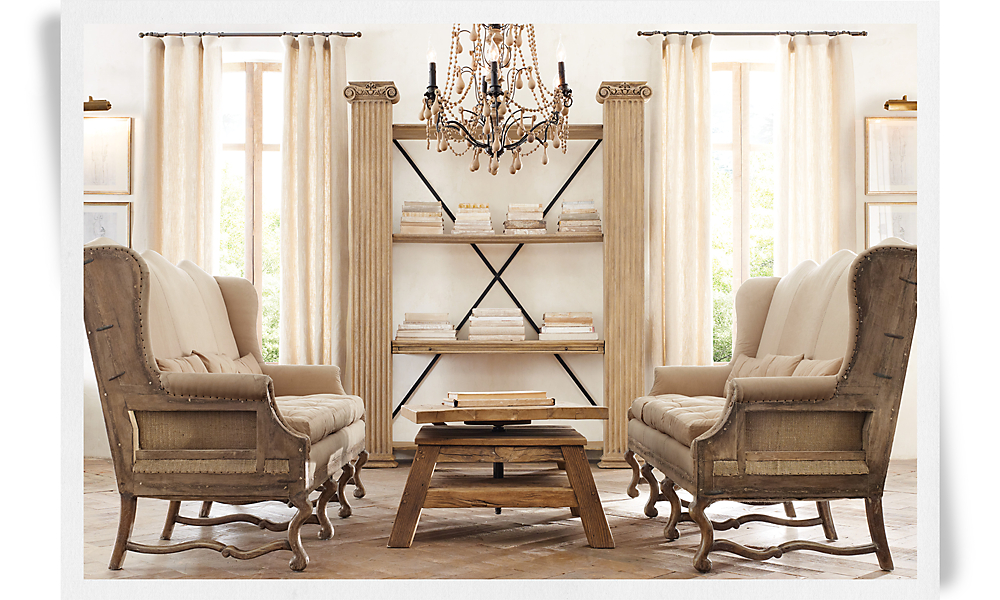 My Settee:
The difference? Restoration Hardware wants $2400 for their settee. That makes mine a bargain, even with the cost of classes and materials.
No Minimalist Here has a great post on the Deconstructed Furniture. The range of reactions in the comments is interesting, too.